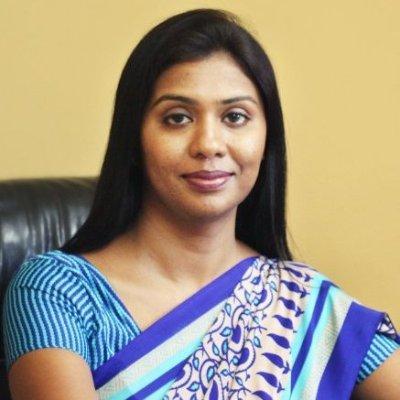 Sapna Katiyar believes that if we want to transform society, educate the children for the change you wish to see in your world. She is a progressive educator and passionate learners. Under her visionary leadership, she runs The Achievers school since 2008.
She is a computer science graduate, masters in business administration, and an excellent trainer. She had begun her career in an IT Industry, but due to her passion for child development, eventually, she started The Achievers School in the year 2008. She is well versed in modern pedagogy and global best practices coupled with her exhaustive knowledge about educating the 21st-century child; Mrs. Katiyar has a staunch belief in the natural self-learner with her excellent understating of child psychology.
This voracious reader is also involved with various social endeavors to bring in a paradigm shift in the child's actual learning environment. She advocates that every school should be a "Polite Zone."
Yet another initiative of hers is to keep a child alive within each growing kid in a competitive scenario by building a concept of "Competition with self," which eventually will be relieving a child from unnecessary peer pressure built on her by society. She also believes that inculcating moral values and developing
socially responsible citizens is of utmost importance.
As Chief Mentor of The Achievers School, she believes in having a growth mindset, and that can be achieved only by reflective and improvising on self. She continuously encourages her collogues to push their limits and improvise to transform students learning experience.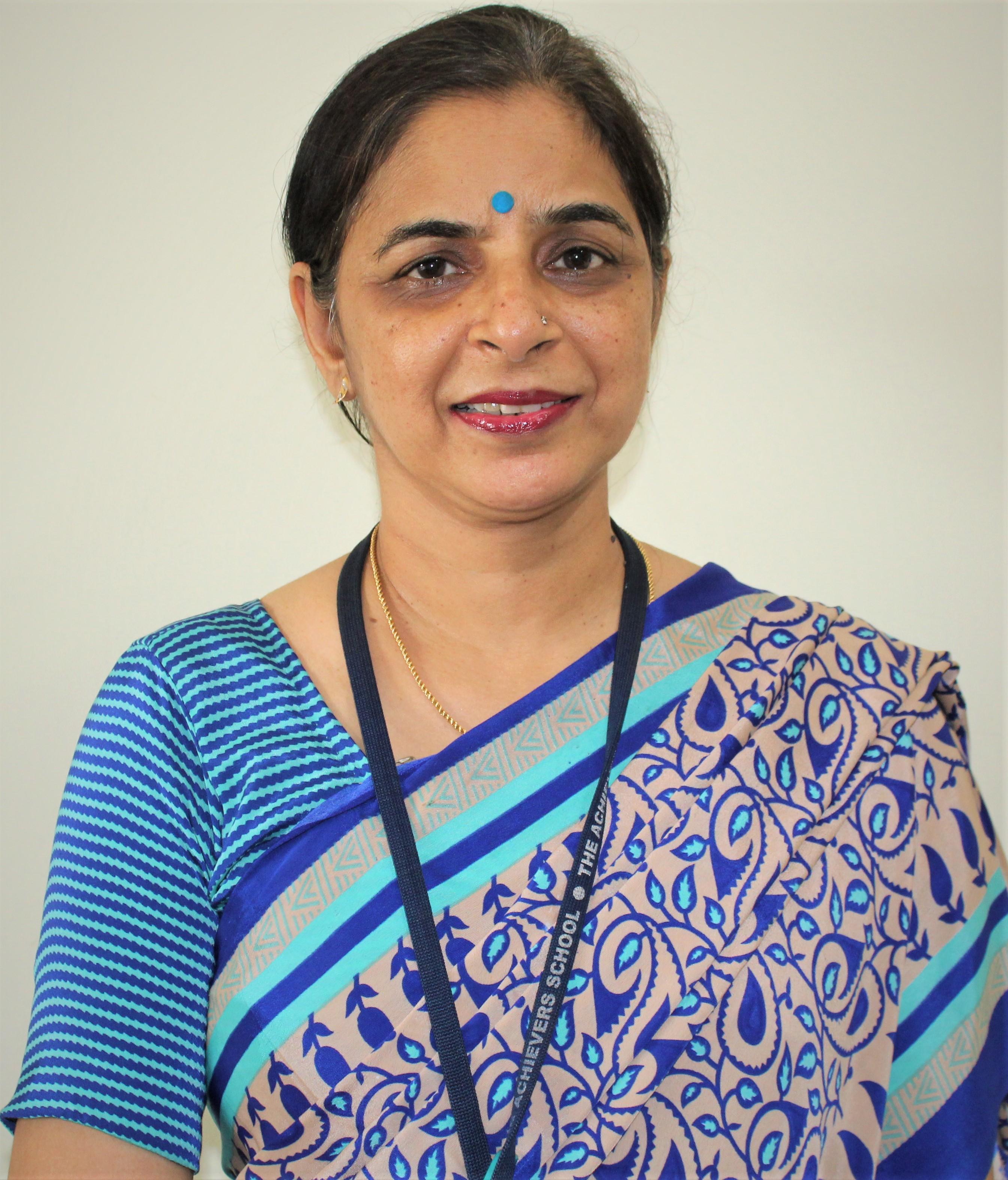 Sharmila Shridhar Muthye
( PGDMM, B.ED, PGDSLM, NTT)
Welcome to The Achievers Preschool. As the Centre Head of the Kindergarten, I draw upon my many years of educational experience, both as an educator and an administrator, and the support of an amazing staff of caring, talented educators, to create a unique educational environment, specially tailored for our young scholars.
We believe the quality and nature of a child's early experiences in life lay the foundation and brain architecture for all the learning and behaviour that follows throughout life. Hence we deliver joyful, holistic, child-centric and developmentally appropriate learning experiences to every child.
The Achievers preschool has chosen to place itself at the forefront of educational development since the year 2008. Due to its unique educational environment, it has built a reputation for its quality work, from developing quality teaching and learning to the extra-curricular opportunities and helped remain focused on student success and fulfil its commitment to creating the building blocks of success.
The school prides itself on its innovative and rich curriculum, which integrates the best of teaching pedagogies and results in nurturing individuals who gain far greater affinity with the world around them than they could expect to get elsewhere.
We provide a happy and safe environment within which students can experience opportunities beyond the classroom to help them become independent learners and responsible and confident adults.
We foster values of courtesy, politeness, empathy, consideration and individual responsibility and offer a high level of challenge accompanied by equally high levels of support. With gentle care, we help shape their young minds to be ready for a smooth transition to High school.
We work closely with parents and the community and through the partnership have continued to enhance and strengthen the success of The Achievers Preschool. I want to continue with our legacy of creating opportunities for all to succeed.
I firmly believe that a strongly led school is strongly led by many. I also think that we all learn best when we are happy and valued. With the excellent staff team we have here I can ensure you that your child achieves the very best.
Together we will work to make your child a real Achiever. I hope that this prospectus will encourage you to join us, and I look forward to answering any questions relating to your child's educational development.